Four reinforced nylon spring stabilizers give flexible support. Self-adjusting elastic construction with two additional extra wide adjustable tension elastic straps.
Features & Benefits:
Provides relief from acute injury or chronic back issues, weakness and fatigue
Helps maintain healthy posture and alignment
Promotes blood circulation
Reduces muscle tension
Alleviates pain
Reduces swelling
Increases mobility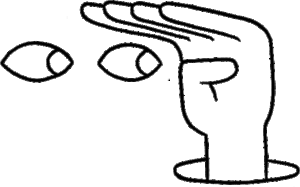 What the Tree?
Maybe we were going out on a limb when we thought to make braces out of bamboo. But thanks to magical bamboo fiber, our Fit material is breathable and silky-smooth, complete with a cooling effect to keep things breezy. It's naturally-derived and renewable, too, meaning it's much friendlier to the environment than traditional braces and supports stuff.

The Benefits of FIT Supports

LIGHTWEIGHT AND BREEZY

FLEXIBLY CONFORMS TO YOUR MOVEMENTS

HELPS YOUR BODY STAY COOL

SILKY-SMOOTH MATERIAL

MINIMIZES ODOR

MACHINE WASHABLE

LOW CARBON FOOTPRINT 
Fabric
70% Bamboo Charcoal Polyester, 20% Polyester, 10% Spandex
0.82 Emissivity of Far Infrared Rays 
Care Instructions
To take care of your Rally, you rinse first 
. Pop 'em in a mesh laundry bag (this keeps your delicates, ya know, delicate), then cold wash and hang dry 
. Don't 
 use bleach or fabric softener! 
 And yes, the rest of your clothes will be fine.
Find Your Fit In Just 60 Seconds
Find your perfect size without stepping into a dressing room.
Let's Get Started