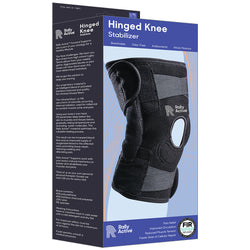 Polyurethane knee brace with nylon stabilizers open at the patella
Double nylon stabilizer springs support both sides of the knee
Molded gel patella allows for improved tracking
Soft flexible secondary sleeve with upper and lower adjustable Velcro straps for improved fit and comfort
   
Provides great support for stiff, weak, unstable or sore knees
Promotes blood circulation
Reduces muscle tension
Alleviates pain
Reduces swelling
Increases mobility
Tracking metal hinge provides flexibility and motion to the knee while preventing over extension
Custom designed with moulded gel to support patellar flexibility. Engineered adjustable Velcro straps at top and bottom, with criss-cross elastic supports to provide individually tailored fit and comfort
Rally Active Forward Supports are a part of your strategy for a healthy lifestyle.
You face challenges. We hear you. Bum knee from high school rugby. Tennis elbow from your weekly game. Aggravated injuries or joint issues can slow down even the most determined individual.
We've got the solution to keep you moving.
Our proprietary material is an intelligent blend of activated bamboo charcoal and quality far infrared infused fibres
"Far Infrared Rays", or FIR, are a form of naturally occurring thermal radiation, used for millennia to combat muscle ache and pain.
Using your body's own heat, FIR penetrates deep below the skin to muscles and tissues below, gradually raising temperature and activating  water molecules. The Rally Active material optimizes this valuable healing process.
The result can be increased blood flow and an improved supply of oxygenized blood to the affected area, promoting tissue repair, reducing swelling and alleviating pain.
Rally Active Supports work with your body's natural mechanics to bolster and rehabilitate your muscles and joints.
Think of us as your own personal physical therapist. Except we won't bill you for every visit!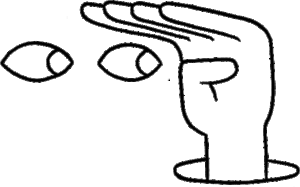 What the Tree?
Maybe we were going out on a limb when we thought to make braces out of bamboo. But thanks to magical bamboo fiber, our Fit material is breathable and silky-smooth, complete with a cooling effect to keep things breezy. It's naturally-derived and renewable, too, meaning it's much friendlier to the environment than traditional braces and supports stuff.

The Benefits of FIT Supports

LIGHTWEIGHT AND BREEZY

FLEXIBLY CONFORMS TO YOUR MOVEMENTS

HELPS YOUR BODY STAY COOL

SILKY-SMOOTH MATERIAL

MINIMIZES ODOR

MACHINE WASHABLE

LOW CARBON FOOTPRINT 
Fabric
70% Bamboo Charcoal Polyester, 20% Polyester, 10% Spandex
0.82 Emissivity of Far Infrared Rays 
Care Instructions
To take care of your Rally, you rinse first 
. Pop 'em in a mesh laundry bag (this keeps your delicates, ya know, delicate), then cold wash and hang dry 
. Don't 
 use bleach or fabric softener! 
 And yes, the rest of your clothes will be fine.
Find Your Fit In Just 60 Seconds
Find your perfect size without stepping into a dressing room.
Let's Get Started