Recovery Long Sleeve Shirts
A-Seam sits flat against your body to eliminate chafing and they're 30% stronger than a standard stitch making your Rally product super tough
Crewneck Straight Silhouette

Hits below the hips

Thumb holes at banded cuffs.
Integrated design provides sleek, stylish, and consistent look and feel

Machine wash and dry
Activated Bamboo Charcoal Fabric will keep you feeling warm when it's cold and cool when it's warm

Moisture-Wicking

Soft performance seamless knit

Four-way stretch construction
Activated Charcoal Infused Fabric
0.82 Emissivity of Far Infrared Rays (FIR) through activated charcoal infused polyester. Absorbs natural heat and reflects FIR back into the skin: eases sore muscles, reduces swelling and relieves pain.
Soft & Lightweight Bamboo Material
Ultra-soft fabrics for a smooth, naturally cooling base layer with supportive stretch. Light, breathable material is antimicrobial, anti-odor and will not irritate sensitive skin
White Ribbon
Since 1991 men have worn white ribbons as a pledge to never commit, condone or remain silent about violence against women and girls. Find out more at whiteribbon.ca
Show your Support 
Every Rally Active item is marked with a discreet white tag to identify you as a supporter of the cause. Rally Active is committed to helping White Ribbon by donating a portion of all sales.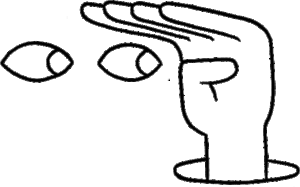 What the Tree?
Maybe we were going out on a limb when we thought to make braces out of bamboo. But thanks to magical bamboo fiber, our Fit material is breathable and silky-smooth, complete with a cooling effect to keep things breezy. It's naturally-derived and renewable, too, meaning it's much friendlier to the environment than traditional braces and supports stuff.

The Benefits of FIT Supports

LIGHTWEIGHT AND BREEZY

FLEXIBLY CONFORMS TO YOUR MOVEMENTS

HELPS YOUR BODY STAY COOL

SILKY-SMOOTH MATERIAL

MINIMIZES ODOR

MACHINE WASHABLE

LOW CARBON FOOTPRINT 
Fabric
70% Bamboo Charcoal Polyester, 20% Polyester, 10% Spandex
0.82 Emissivity of Far Infrared Rays 
Care Instructions
To take care of your Rally, you rinse first 
. Pop 'em in a mesh laundry bag (this keeps your delicates, ya know, delicate), then cold wash and hang dry 
. Don't 
 use bleach or fabric softener! 
 And yes, the rest of your clothes will be fine.
Find Your Fit In Just 60 Seconds
Find your perfect size without stepping into a dressing room.
Let's Get Started